Arid
Earthworks
Agricultural work
Arid
Earthworks
Agricultural work
One of our key differentiators is our integrated technical expertise and our workforce. Our resources allow us to respond with reliability, agility and consistency to the needs of each client. We have at our disposal arid plants and a large fleet of transport and earthmoving machinery, as well as specific resources for intervention in agricultural environments.
Grup VOLTES has more than 25 years of experience in the manufacture of aggregates. It currently has 4 active open-pit mines.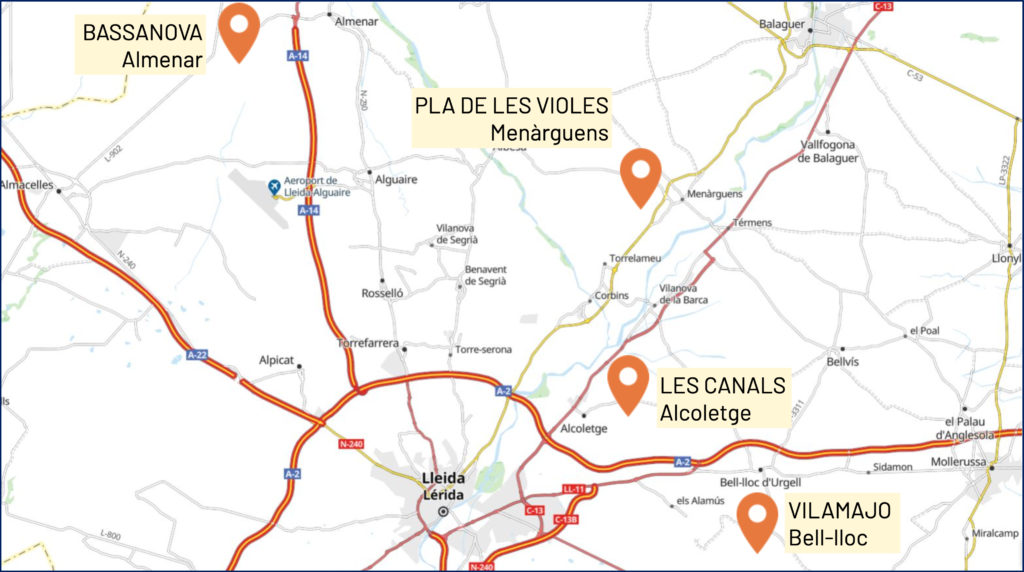 PLA DE VIOLES (Menàrguens)
Contact our Lands department, and we will help you design and make your project a reality.
The strength of GRUP VOLTES
Av. de la Pau, 2 – Polígon Industrial la
Noguera. Ctra. C-13
08021 BARCELONA (Barcelona)
C/ Leonardo Torres de Quevedo, Local
17, PI 00 Pt 7ª